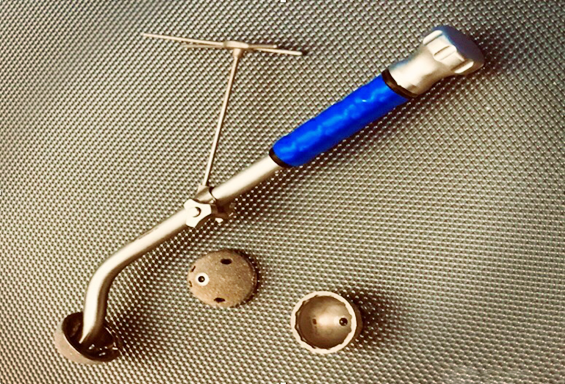 GEN-3 Offset Cup Inserter
Cup impactor handle (inserter) compatible with all leading cup implants, including...

Stryker
DePuy
Zimmer
DJO
Smith & Nephew
MicroPort
...and all others.

Available from OrthoGroup in 3 configurations:
Superior ergonomic design.
Modular design - one cup driver will fit most cup interfaces or impactor heads.
Easy to clean – no disassembly required.
Proximal knob tightens or loosens cup implant using the Rigid-Link™ drive.
GEN-3 Straight Cup Inserter
GEN-3 In-line Cup Inserter